Securefast Anti Ligature / DDA Upside Down Lockcase – Securefast – 104mm Centres – 70mm Backset
Securefast DDA Upside Down Lockcase with 70mm Backset and 104mm Centres .This lockcase series will facilitate the easier use of a combination of Anti Ligature Lever Handles and Knobsets .
The photos below show the lockcase with an Accessible Thumbturn and Accessible Key Bow option, providing unhindered access to the cylinder keyway and cylinder thumbturn, eliminating the need to form a grip and the need to rotate the wrist and providing leverage to significantly reduce ther force that needs to be applied.Accessible Key Bow to to assist key manipulation.
Accessible Locking Solutions
With the introduction of the new DDA regulations, Securefast has introduced a new range of locks and fittings. This range offers easy to operate handles and turns. the lock key operates at the top of the lock, allowing the operator to see the key opening more clearly.     
This Lockcase will be available in the following options
Sashlock – Deadlock – Mortice Latch – Mortice Emergency Nightlatch – Mortice Double Nightlatch w and w/o holdback – Mortice Deadlocking Nightlatch w and w/o holdback – Bathroom Lock -
This Lockcase is designed to meet the needs of BS8300:2001 and contribute to satisfying the needs of the Disability Discrimination Act [ DDA ]
This lockcase is designed to replace clients existing ASSA Lockcases.
see Securefast Accessible Locking page http://www.afs-securitysystems.com/Securefast-Accessible-Locking.php
Securefast are also developing a stand alone Anti Ligature Access Control Locking system – details and images will follow as we receive them.
Kestrel Anti Ligature Toilet Roll Holder - Soap Dispenser – Paper Towel Dispenser – Soap Dish – Cup Holder – Shower Head Holder – Curtain Holdback
The Kestrel Anti Ligature Magnetic Suspension Bathroom Range items are now available, images to follow shortly
Nemef Anti Ligature Bathroom Indicator Lock
Nemef 638/17 Anti Ligature Bathroom Indicator Deadlock with Permanent Key Over-ride Facility, prototype images of the sashlock version below       
Anti Ligature Upside Down Lockcase – Imperial Lock
We have been working with Imperial Lock Company,and hope to have in production by late January 2006 an Upside Down Lockcase with 72mm Centres and 3″ or 4″ backset options to facilitate the easier use of a combination of Anti Ligature Lever Handles and Knobsets.
Anti Ligature Lighting – ASD Lighting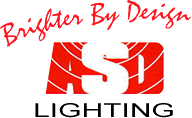 HARMONY PROFILE
To meet the demands made in today's secure environments
ASD have developed the Harmony Profile Anti Ligature unit.
The flush mounted units are provided with a choice of opal or
prismatic diffuser and manufactured with spun aluminium
bases and trim in 323mm, 465mm and 595mm diameter;
finished as standard in White, Brass, Chrome, Satin,Aluminium, and Graphite.
Provided with energy saving 16w, 28w, 38w or 2 x 18w
lamp options the range offers a multitude of operating modes
including:
Switch Start Power factor correction (PFC),
High Frequency (HF), 3 hour Emergency (M3)
and High Frequency 3 hour Emergency (EM3).
• Vandal Resistant.
• Anti Ligature.
• Tamper Proof Fixings (chrome or White).
• Spun Aluminium Base and Trim.
• Ideal for Secure Units/ Environments.
   Wall or Ceiling Mount
Flush mounting to ceiling surface enables the Harmony Profile range to be ideally suited to installations where consideration of the actions of individuals need priority consideration, such as hospitals, prisons, secure and care units.
    Halo Size

 A

 B

 C

D

---

232mm

40.2

87

226

323

465mm

55.2

106

327

465

595mm

55.2

111

403

595
New Designs – Please Forward Any Feedback